Google Analytics Dashboard
google analytics Dashboard
Create useful Google Analytics dashboards. Focus on what matters the most.
Analyze your website performance. See where your website traffic is coming from. Discover insights about your target audience.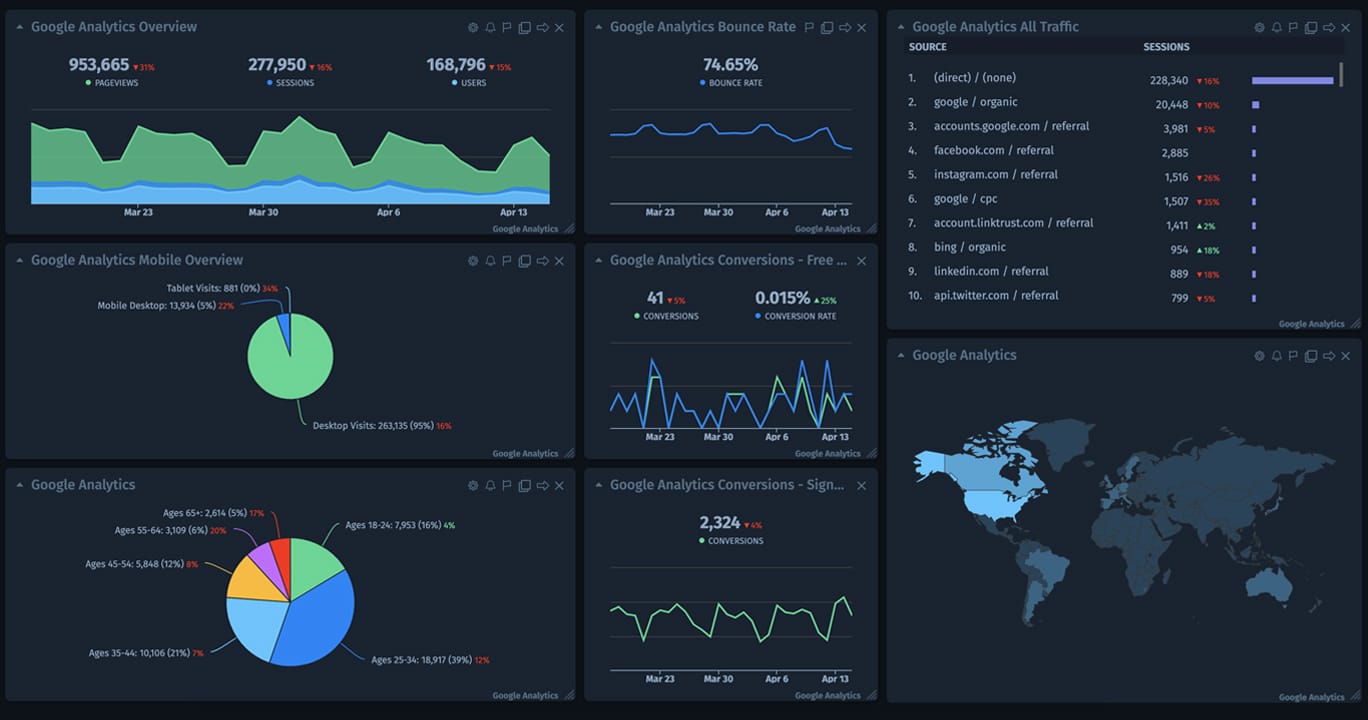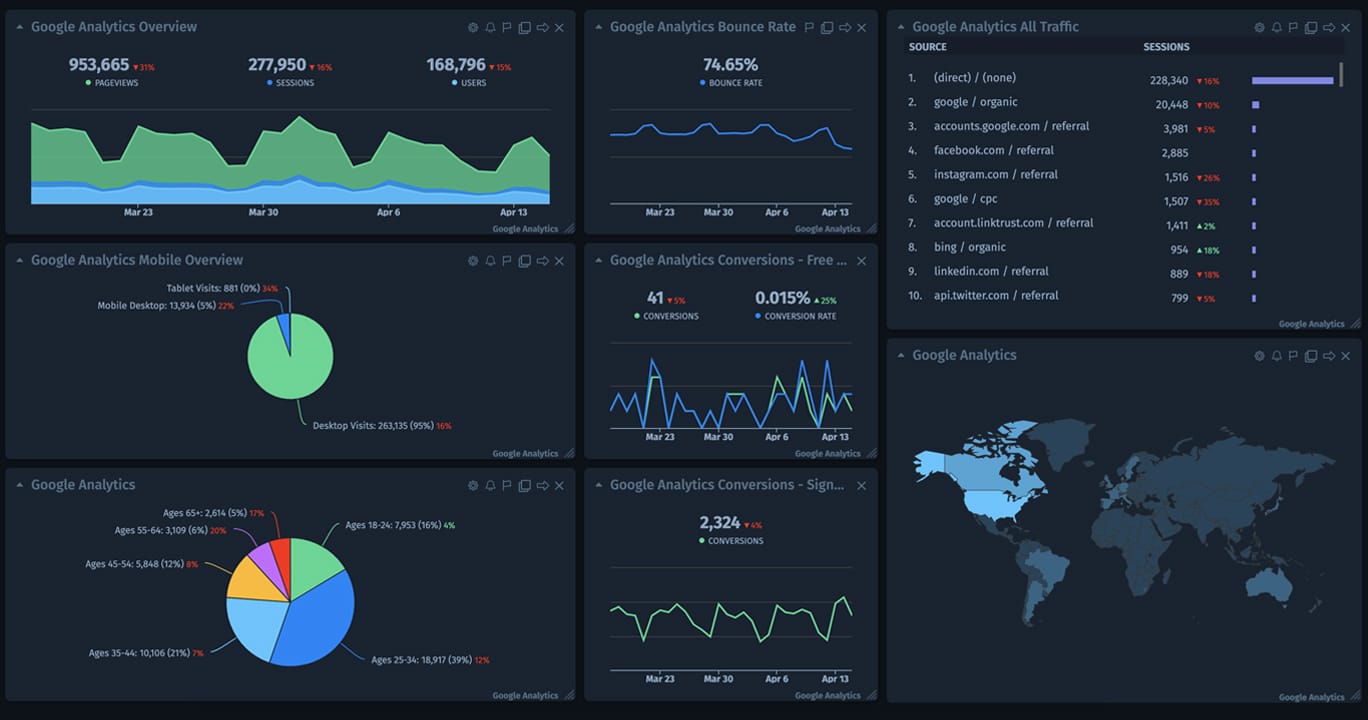 Why would you want to use the Google Analytics dashboard?
If you are tired of checking your google analytics account every time and dealing with its clunky interface, then this dashboard is what you need! This particular Google Analytics dashboard helps analyze incoming traffic to the website. You can see the top ten traffic sources. If you set up goals in your Google Analytics account, you can track your site performance on this dashboard. Also, demographic widgets help to uncover some useful insights about your audience.
Top benefits of the Google Analytics dashboard
Unlock Cyfe's full potential. Sign up now!